Without a working battery, the laptop is useless; OBVIOUSLY! Being the most important component of your laptop, the battery does definitely hold great value as well. The sizes and costs as well as the performance of batteries vary from one laptop to the other. For the high-end laptops, the batteries are usually accordingly highly powerful and vice versa.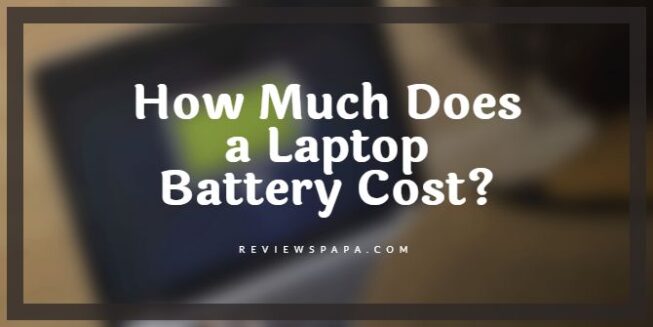 How much does a laptop battery costs? This totally depends upon the type of laptop you have. KEEP IN YOUR MIND THAT; if you have to get a completely new battery i.e. you have to replace the current battery of your system you don't necessarily have to buy it from the laptop's manufacturer.
The cause for this is you paying great dollars at the end. Usable batteries also work great, once you well examine them and are sure that they would suit your system. Typically a new laptop battery costs from $40-$120 depending upon the model of your laptop and the availability.
Age of the battery: If you are wondering in how much time period you would have to spend these bucks after buying a new laptop, let me tell you that a laptop's battery lasts between 2-4 years. After continuous cycles of recharging the battery's performance gets affected and this can even make you carry your charger all the time along with you.
Type of the battery: The basic types, most of the laptop brands are fitting inside their systems are NiCad, NiMH, or Li-ion. Lithium batteries are the most common ones and are known for their best use. However, a 6 cell to 9 cell lithium battery can costs as high as $120.
Let Us Discuss the Costs of Batteries for Different Laptops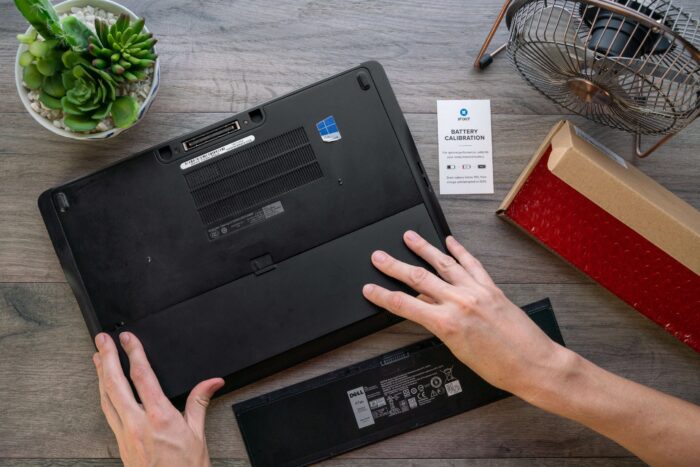 How much a DELL laptop battery cost? Dell laptops hold Lithium batteries that work best for a duration of 18-24 months. They have a cost range between $60-$70 and I think that's appreciable for a Li-ion II, rating of 10.8V, 4050mAH, and a charging current of 2.5A.
How much does a new Toshiba laptop battery cost? Toshiba laptop batteries have a fair price in the market. Starting from $19-$25 you can get a variety of batteries based upon the model of your laptop. Some of the older versions of Toshiba batteries might not be easily available due to which the costs are increased by the seller. Beware of such fraud and before going for such local markets, make a price check online.
How much does a MAC laptop battery cost? Mac laptops and batteries both have a very high price in the market. Starting from $129-$199 depending upon the model you are using. You are surely lucky if the system is in warranty because this would make Apple technicians do all the work for you.
According to Apple, "your battery is designed to retain up to 80 percent of its original capacity at 1,000 complete charge cycles." So even after that your battery would work great just with a slight of change in the power.
How much does an HP laptop battery costs? Hp batteries are known for losing its capacity just after 3 years at a high rate and that's totally not justice. Though the good thing is HP batteries also don't cost much high. They are fairly priced from $18-$30 depending upon the model of your laptop. The new HP Pavillion laptop's batteries cost near to $35 as well.
TIP: Don't waste your battery cycles by leaving it plugged all the time. Pop the battery out until you actually need to go somewhere with your laptop. As long as the latter is plugged into an AC outlet, it doesn't actually need the battery.
Read Also: How to Charge A Laptop Battery Without The Laptop?