Oh, not again! This happens a lot more than we know and it happens to almost every laptop, especially when we are in the middle of something important or we are, picking up the laptop to finish the pending work to meet the deadline laptop will not turn on.  It does not matter if you buy it from company or you got your second hand. It is a common problem with laptops. There are a few reasons that make laptop act all strange out of nowhere but worry not when there is a problem there is a solution.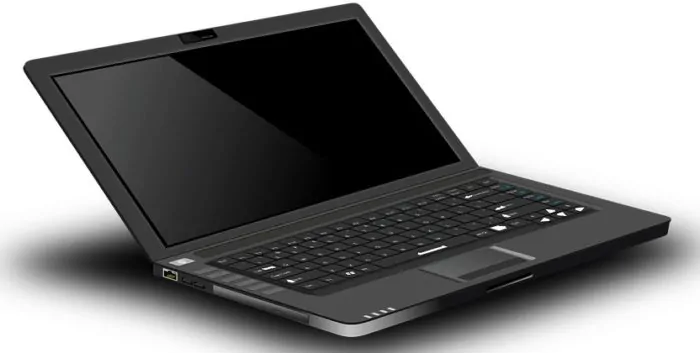 The most common issue that a laptop faces is "electricity clog". This is a long shot, but it is very common so I will want you to perform a few steps to check this matter off our list of issues your laptop might have.
Let me explain in detail
Drain it of electricity:
At times, some leftover electrical charge can keep your laptop from turning on. You can call it an "electricity clog" by following the steps below, you effectively drain your laptop of any electricity and start over, which can result in it powering up.
Step 1: Disconnect the AC adapter and remove the battery.
Step 2: Hold down the power button for at least thirty seconds.
Step 3: Without replacing the battery, plug the AC adapter back into the laptop.
Step 4: Press the power button to turn on your laptop.
Note: If this process does not work, repeat and hold the power button for one minute or longer at step two.
Following the steps mention above works always, if your laptop is facing "electricity clog". Repeat it a few times to make sure your laptop drained out of electricity. When it still does not turn on then you should check out a few other things. That I am going to explain further in the article.
Here is a checklist of other possible problems:
When we look into the reasons other than electricity clog of why your laptop will not turn on let us first talk about the health of your laptop. Some other things you need to check before you can perform any trick or taking it to a repair shop.
Make sure your charging cable plugged properly; try it in different sockets in the room to make sure the power supply is right.
Check you charging adapter, it is better smell if it does not smell burnt then it is probably working fine and if it does then it is time to get a new one.
Check your laptop battery pack if it feels loose or shaking, put it in properly in its place.
Did you spill any liquid on your laptop by accident, sometimes the system does not shut off right away, but after sometimes when the liquid seeps into small important part it jams or damage the electric circuits in the laptop?
Start button on your laptop is working as supposed to work.
Are you sure, your laptop screen was working fine after it had a bad fall or the time you accidentally step on it.
Sometimes we do not notice our laptops seem plugged in but they are not charging.
Electricity fluctuation can also damage the interior hardware.
Sometimes heavy files can slow down the system. It creates delay in, turn on.
Well, if any of the above mention phrases applies to your laptop, then there are few solutions to different problem. Let us discuss some of them.
Faulty charger:
Ensure the adapter cord plugged in on both ends securely. If the laptop works with the adapter plugged in, your battery is dead or defective if not, look for same charger in your friend or family circle or take your laptop to repair shop they have chargers of all type to charge your laptop, if it turns on with their charger that means you have found the problem. You know then it is time to purchase a new charger. Your problem solved.
Liquid spilled:
Well, this is a serious problem if you accidentally spilled your tea or coffee or orange juice on your laptop and it has stopped working. Now this problem can cost you very less to repair or can make you buy a new laptop. If you think this can be a reason, for this, you have to take your laptop to a repair shop to assess by an expert.  
Start button issue:
Disconnect the charger and take off the batteries before trying to fix the start button to make sure you do not mess up the electric circuit. The start button is the basic step to start a laptop and if it is not doing its job right then there is a problem. Press the start button to turn on the laptop if it does not work, try again and keep it pressed for 3-4 second this time. If you still feel it is not helping it is time to take your tools out, get a pointy tool that can pluck out the button from the keyboard to access the key carriage. Clean it as sometimes there is dust clogging the key carriage. After cleaning the button and it area carefully and putting it back on its place start button should work. If your laptop is still not turning on then something else is causing the problem.
Disconnect the docking station:
If your laptop is using a docking station, disconnect it and try connecting the power cord directly into the computer. Then, try turning on the laptop.
The above mention solutions are for the kind of repair in which you do not have to get your hand in the crucial hardware of the laptop. They are surface level solutions that you can perform at home without having to be an expert, but if the problem still prevails, I suggest you to visit your nearby repair shop and examine by an expert. I hope you the article helped you.