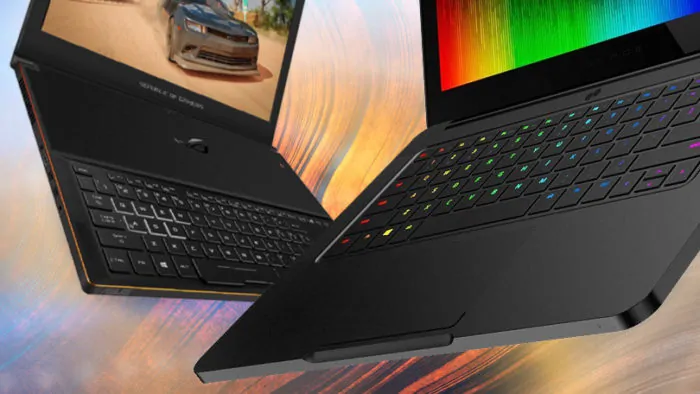 A graphics processing unit in one of the important elements that helps to provide fine display and better screen resolution. Games that are usually heavy to run on system memory require a graphics unit that can provide real-time effect of graphics on the screen to users.  The market offers a wide range of products in this line based on cost, specifications, memory options. Let's see which GPU is going to suit for 1080p in a gaming laptop.
 Before coming to that let us know about GPU, known as a graphics processing unit that helps to display fine image and graphics on the screen by manipulating the core memory. Buying the graphics unit becomes difficult sometimes, to help you decide followings are the points need to be considered.
Display
Choosing a GPU to display 1080p is not a difficult job. Displaying 1080p on screen does not require huge amount of processing power. Various companies give you the advantage by offering such GPU's that can rightly fit and fulfills the display requirement accordingly.
System Specifications
Never rush for an instant solution to buy a GPU. Keep in mind your system specification; RAM, Storage, Processing etc., and compare the unit you are buying that can easily function with the system. Usually is best to have i5, i7 and RAM of 8Gb or above that can handle the load of the memory being manipulated by the system.
Integrated Memory
GPU units having the integrated memory feature and the bit-memory interface will help you to have a fine piece of the GPU. Always look for this feature it will provide better memory handling and accelerate fine image creation. Having the capability to bear the memory load this option will lead you to buy a unit in the low cost
Dedicated Memory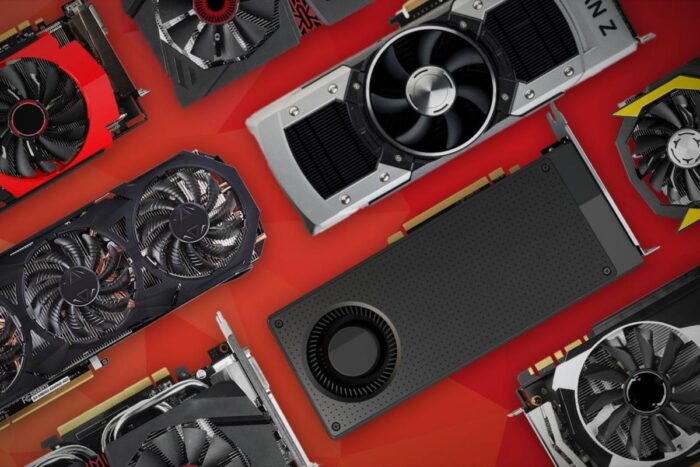 Having its own independent source of memory will lead to system memory untouched. Dedicated memory gaming units are the best option to enjoy the real-time gaming experience and keeping the system from overloading. Before choosing one, keep in mind the dedicated memory unit produces extra heat as compared to the integrated memory unit.
Cost or Budget
People having the potential to spend more opt for the expensive units to buy. If your budget is low, you can go for the GeForce processing units; they are having a wide range of unit series that can fit in your system. GeForce also offers the new GPUs that are quite expensive and comes with the latest features of pixel handling that can add a satisfying value to your gaming experience. The GeForce 10 series can provide the low-cost option as compared to the GeForce 20 series, these two series differ in the feature of providing general-purpose graphics processing leading to the variation in their cost.
Real Time-Ray Tracing
This feature of the GPU will provide light and shadow effect, choosing certain kind of featured units will provide a realistic and real-time gaming effect that will give on time frame-rates. This features consumes a lot of computational power and processing memory, choose such GPU that can provide such feature. Nvidia is providing the real-time ray tracing in a single-GPU, leading to provide extraordinary efficiency to the display. New units having RTX software technology provides enhanced filtering algorithms that can better co-relate to provide real-time delivery of the pixels.  
Cooling
You don't want your laptop to be overheated, as it consumes a lot of power by processing data and using heavy memory to display its content. You should select the minimum heat generation GPU unit and having an excellent system to cool it down. Putting the unit in heavy load will generate a lot of heat, we recommend you to choose the negative air flow featured GPU.
Compatibility
Make sure you are buying the compatible unit for your laptop. Considering the laptop specification and comparing with the unit leading to efficiency and effectiveness of the system. Portability and power consumption are the key element need to be addressed at the time of buying.
Some of the recommend GPUs are the following
Sale
ASUS GeForce GTX 1060 6GB Dual-Fan OC Edition VR Ready Dual HDMI DP 1.4 Gaming Graphics Card...
1809 MHz boost Clock (OC mode) with 6GB GDDR5;NVIDIA ANSEL for a revolutionary new way to capture in-game screenshots
Dual-fan cooling provides double airflow for 3x quieter gameplay
Vr ready with dual HDMI 2.0 ports to simultaneously connect headset & monitor
GPU TWEAK II makes monitoring performance and streaming easier than ever, featuring game booster and XSplit Gamecaster, all via an intuitive...
Graphics Engine:NVIDIA GeForce GTX 1060
Sale
In order to have a fine piece of GPU for 1080p gaming, your system must have the desired specification to support the unit. The tech market offers a wider range of products to satisfy consumer needs. Before deciding, you should review your system specification and the unit that best suits your laptop. The gaming community on the internet can provide a thorough inside opinion over different units produced by manufacturers, consulting the dealer face-to-face on time will also help you to opt for the best.