If you think that a pink screen on a laptop or computer cannot fix quickly, you should know that it can fix very easily. In this article, I will teach you to fix this problem only through some steps.
First, let's get to know:
What is a pink screen, and how does it happen?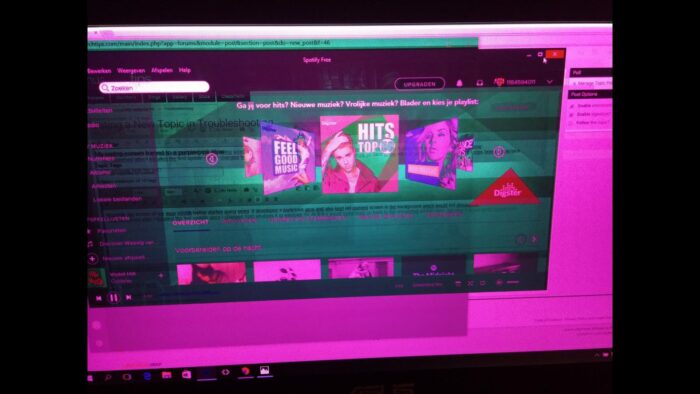 The pink screen is the discoloration in the display due to which everything on your screen starts to appear pink. It all begins with the blinking of a screen, which you usually ignore and take for granted, but you should notice it and fix it. Blinking is one of the reasons, but the other reasons for your computer or laptop screen turned pink are:
Loose wiring 

Impaired ribbon cables

Damaged screen 

Connections are not proper between the screen and the other parts

Video adapter is not good

Poor driver

Weak links

Any virus
These are some reasons for the laptop or computer screen to become pink.
This damage of the screen does not depend upon the company or brand to which the laptop belongs to because it can happen to any computer or computer.
This problem is not very technical, but it irritates you, and you all want to solve it to get a proper display, and for that, I am writing this article. This article will help you to get rid of this pink screen. Firstly, you should check your laptop structure online and then fix this problem you can follow the steps which I am going to discuss below:
Differentiate the Problem
To resolve this issue initially, what you have to do is check that if a problem caused by hardware or software. If the monitor screen is showing a pink tint display, then it is a software problem otherwise a hardware problem.
Faulty Hardware
Unplug your monitor and connect it with another PC to check. If the error will not appear anymore, then it is your faulty hardware. But if it will not solve the problem, then you must go towards software problems.
Restart
Your laptop or PC turns pink sometimes because of your system. It has hanged due to the slow processing, large files, or maybe the multiple programs running. To solve this problem, restart your laptop like buck up a human to start once again. If the issue is still not resolved, move towards the next step.
Check external connections (Cables/Wires)
Check appropriately if the cable is connected firmly to both ends, and the relationship with a port is not loose. If a cable broke, pins are loose or broken, or the connections are not suitable, then fix them by replacing the cord with new and then check it. If the screen is still pink, scroll down to see the next step.
Clear the dust
This step is for only Pink computers.
If the screen is still pink, now what you should go for dusting or clearing the dust from the computers' internal body and fix the loose connections.
The display is still pink, move towards the next step.
Temperature Checking (Computer)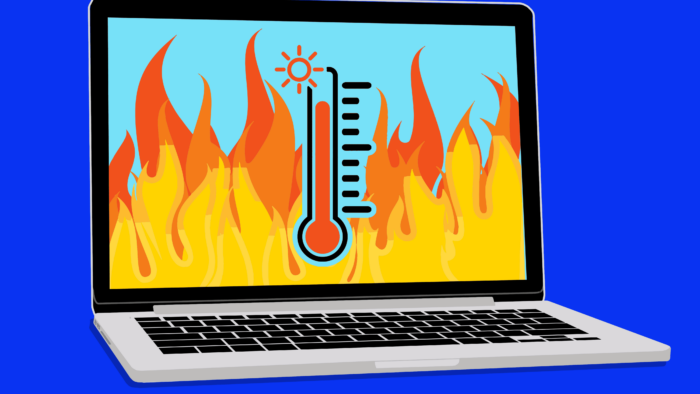 A pink screen of a computer can also be the result of high temperature caused by the overheating of a graphic card. To solve this temperature problem, you need software that will help your pink computer to check CPU and GPU temperature. If your GPU temperature is higher than the standard recommended temperature, then you should remove all overclock settings.
This might help you to get a bright display.
Screen frame
Now, open the screen frame of your laptop or computer and try to find out the fault in the wiring inside. If there is any fault found in the installation of the screen frame, then fix it if you know the process or otherwise get it fixed with someone who experienced with these gadgets.
Do not forget to check the lights behind the laptop when the laptop is turned on. If the lights are dim or damaged, get them fixed too.
Variations with windows
To clear your data, update your current windows to solve this issue. You can reinstall your windows as well to satisfy yourself from this side.
Follow the next step if step 8 is not working.
Third-party applications
Try to find the apps that are creating problems; you may also find crashes due to these problems. Check and clear them or scan with antivirus to clean your computer because it can be one of the reasons for the pink screen.
Update or refresh graphic software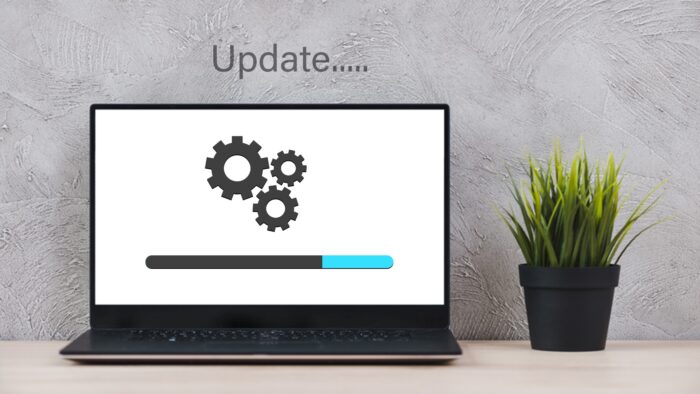 Update all the graphics software, for example, graphics card, which will help you to get your standard display back.
To update the graphics card, follow the instructions given below in a sequence:
First press

window key +X

which will open

win+ X

menu from where you are supposed to select

Device Manager

.

Then find your graphic card from the list and choose

Update Driver

by clicking the right button.

After that, you will see

Search Automatically for Updated Driver Software,

select it.

Now follow the instructions which will appear on the screen by doing that the new or latest driver gets installed to your laptop or PC.
You can also download the latest drivers for your graphic card related to your model from the graphics card manufacturer's website. After doing this step, the issue should resolve if the problem would be in a graphics card driver.
The screen is still pink, proceed to the next step.
Recently installed programs
Check your newly installed programs list and also check if you are using any screen-related software or something related to a graphic card like True Color, an application people usually claim it for causing these kinds of problems. Make sure that if you have any software like this in your laptop or PC, remove it and then check your issue.
Leftover Files
Sometimes many applications can leave unwanted files, which will cause trouble afterward and interfere in the system. These files can also be a significant reason for this problem. If you want your pink laptop or computer to be free from these unwanted files for that, you should use an uninstaller software to remove them all.
By following the above steps, you can resolve the problem of your laptop or PC's pink screen. If these would not help, then you should show your system to an expert for the pink screen to be fixed.
If you are using Windows 10 then the steps to fix the pink screen Windows 10 are different from the above ones.
Follow the solution steps given below:
First, you must be sure that your hardware is not faulty and resolve the hardware problems just like described above.

The display is still pink; now, you should see and check the windows 10 software settings.

You all may know that if the PC screen keeps showing a pink display, then a user cannot log in to windows 10. Being a Windows 10 user, you should choose the safe mode with the help of networking. This will help you to deal with windows 10 better.

To get your standard display back, remove the graphic drivers by uninstalling and download new ones.
For uninstalling, follow the below steps:
First open

Device Manager.

Select and expand the

display adapter's

option.

Now right-click the display driver to get the device uninstalled.

After that, go to

Control Panel

and select

Program &Features

from where you will uninstall the graphic panel and the graphic driver.
After following these steps, restart Windows 10, which will help the system to reinstall the driver for you.
Update your driver. Now it will solve the issue to some extent.

Some programs encounter each other, which causes an error in applications, and the screen appears to be pink. This issue can be solved by uninstalling error programs.

In the start menu, go to the

control panel

and

select

Program & Features

.

Now find the error programs or the programs recently installed.

Make them uninstall by right-clicking.

Restart the computer.
If you are using a laptop and you have not been successful by following the above steps. Connect the desktop PC and laptop via VGA or HDMI cable. If the monitor is working correctly, then there must be something wrong with your laptop screen. To solve this issue, you should get your screen repaired.
Last but not least, try to check the windows screen setting. You can set it to default to see the results. For this change, you will find the menu button, which is located near the power button, and set the settings to default by just using arrow keys.
I hope these steps will help you guys who use Windows 10 and encounters with pink windows very often. If this would not help, then you must get your system check by an expert.
Final Words
It is not necessary that you can solve all the problems related to your gadgets on your own. But some issues which seem complicated can be handled and fixed quickly if you know the procedure. A pink screen of a laptop or a computer is one of those problems. It is a discoloration in the display of your laptop or PC. 
It frustrates you a lot but trusts me. If you follow the steps I have instructed above, you will get rid of it. I have tried to elaborate on the problem as much as and I explained the steps. By following them, one would surely solve the issue.
People usually think it is a significant issue and cannot be solved. But it is not like that if the problems are random, then the pink screen can be fixed by following the step described above. But if this will not help and the display is still pink, then it is better to get your PC or laptop checked by an expert. 
Windows 10 has some different features due to which the steps to get the pink screen fixed in windows 10 explicitly elaborated. It will differentiate the process and help the user who uses windows 10 and looks for a solution to the pink screen. 
I am hoping after reading this article, you would be able to know how to fix a pink screen on a laptop or a computer.