There has been a lot of gossips regarding the use of Optane Memory and SSD to improve computer performance. This makes confusion among the users. Either they should use SSD to improve performance or Intel Optane Memory to accelerate Hard Disk Drive. We will discuss Intel Optane Memory Vs SSD Which is Better for You?
WHAT IS INTEL OPTANE MEMORY?
Optane is one of the black technologies of Intel which was launched along the 7th Generation of Core-series processors. The memory cells of Optane are in a Three-dimensional mesh. The development of this technology was cooperated by Intel and Micron.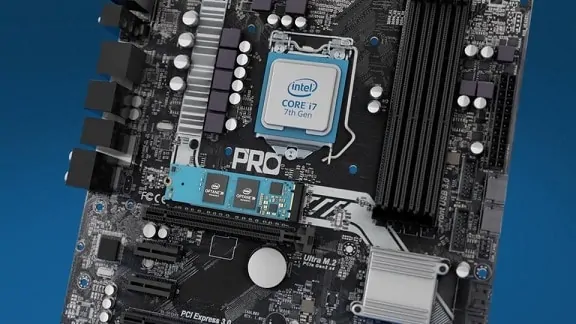 Unlike RAM, Optane Memory is non-volatile, meaning that the data is stored even when the system is shut down. It acts as a cache and stored the data frequently accessed. But the only flaw comes with the price of it; which is very high as compared to SSD.
WHAT IS SSD?
Solid State Drives are presently the fastest storage options available in the market. Unlike the Optane Memory that uses a cache to store data, SSD uses flash memory to store data. SSD is also a non-volatile flash memory.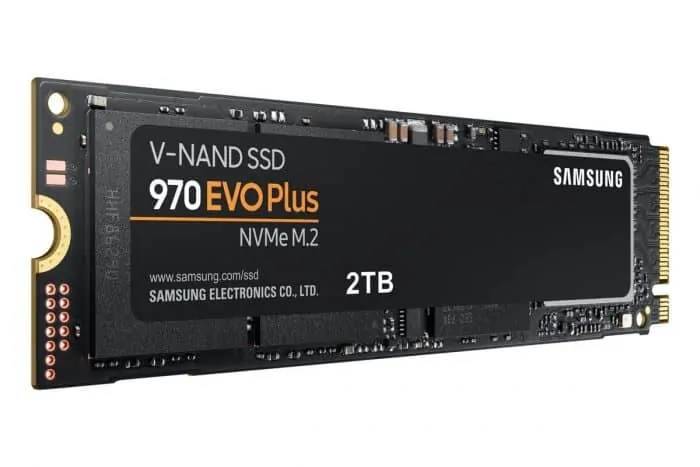 OPTANE H10:
Recently Intel presented Optan H10 which is a combination of Optane 660p SSD and Optane M10 Memory on an M.2 Drive. Technically it uses the properties of both; quick data transfer from SSD and catching technique from the Optane Memory.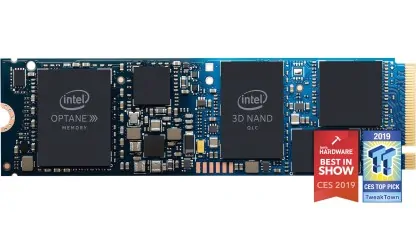 Another function of this is to use the SSDs beyond their operational limits. So, 3D Xpoint memory is used to cache data from SSD rather than a spinning HDD. This makes SSD to perform at surprisingly fast speeds.
Due to dual drive nature, Optane H10 maintains stable performance under multi-transfers in the background. However, this is not the case if a traditional SSD were to be used, as it would have caused slower and time taking data transfers.
MERITS AND DEMERITS OF USING OPTANE MEMORY
MERITS:
Fast data transfers
Increase in system performance
Non-volatile; even after shutting down the system, the data remains stored on it
Higher write speeds than SSDs; transfer data speeds up to 1.4 GB/s
DEMERITS:
Expensive; a 32 GB Optane Memory costs $42 while a 256 GB Silicon SSD costs $38
Not compatible with all the laptops and motherboards; only those having 7th generation CPUs or newer ones
It consumes a lot of power even when remaining idle
It allows an acceleration of the only primary drive
MERITS AND DEMERITS OF SOLID STATE DRIVE
MERITS:
These are inexpensive as compared to Optane Memory
Although the write speeds are lacking as compared to Optane Memory it still provides one of the best-read and writes speeds
SSDs make HDD perform fast
DEMERITS:
Not as expensive as Optane Memory, but SSD alone has an expensive price
INTEL OPTANE MEMORY VS SSD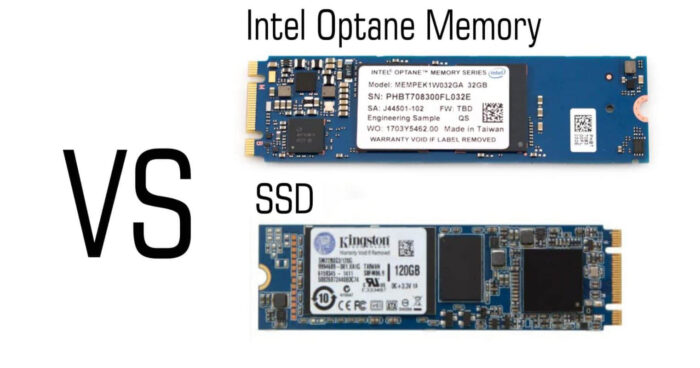 After knowing the merits and demerits of both Optane Memory and SSD, it will be clear to the users to select which one according to their needs.
Intel Optane Memory; being a new technology that holds more chances of improvements. The installation alone is a very tedious job and also it can only be used to boost up the primary storage drives.
Not forgetting it's compatibility with only the 7th Generation or upgraded processors, Optane Memory still provides huge benefits when combined with HDD.
Contrary to Optane Memory, the Solid State Memory has improved a lot through the time and is still under improvements as newer and larger capacity SSDs are coming in the market.
So based on all these facts and your requirements, you should decide either to purchase an Optane Memory or SSD.
WHO NEEDS INTEL OPTANE MEMORY?
Optane Memory is usually used for special functions like high storage capacity, fast operating speeds, and reduced costs. So based on these characteristics, the following users are in dire need of Optane Memory;
1: BUSINESS USERS:
Optane Memory provides relief to businessmen. It is because for a business mass storage is foremost. As the cost of SSD is very high, the Optane Memory helps to increase the original Mechanical Hard Drive to the level of SSD. This makes Optane memory the best choice in terms of cost and reliability.
2: DESIGNERS AND GAMERS:
People associated with these two professions really need high Hard Drive Capacity. But taking the reality into account, an SSD with larger capacity will cost large money as compared to the purchase of HDD and Optane Memory. So Optane Memory together with HDD greatly increase the system performance and software loading speed.
3: HOME USERS:
It looks just childish to include home users in this category but the choice is not entirely dependent on the amount of capacity the product holds. It also greatly depends on the cost. As for hone users, this trait is largely considered. Home users would prefer Optane Memory to increase the HDD performance rather than spending a lot of money on SSD.