When I first started writing, I didn't really think that I'll need to purchase a new laptop. After all, my old one had everything I required, including MS Word, a working keyboard, and the Internet.
But, after a month, I realized that I might need to purchase a new laptop, mostly because I started noticing that my wrists started hurting because of how uncomfortable my keyboard was.
If you found yourself in the same situation or if you simply want to start your new job with the right tools, you might be wondering what are some of the best options available on the market.
Fortunately for you, this is exactly what we'll talk about in the article below, so, without further ado, here is our list of five best laptops for content writers:
1. Best Overall: "MacBook Air"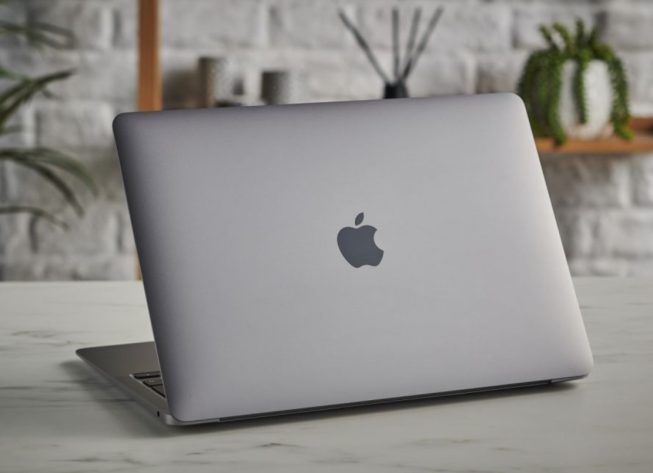 Price: From $985 to $1400
Pros: Comfortable Keyboard, Incredible Battery Life, Lightweight
Cons: Quite Expensive
The first option that you might want to consider purchasing as a content writer is MacBook Air. Why? Well, for starters, it's quite lightweight and thin and its battery life is incredible, meaning that you won't have to worry about charging it when you're, for example, writing in your favorite coffee shop. But, besides these beneficial features, it also comes with an amazing and comfortable keyboard that you'll truly appreciate.
Now, don't worry, the keyboard isn't the same as the ones on other models offered by Apple. This means that they have improved the design and functionality of it quite a lot – and trust me, your hands and wrists will thank you. The screen is also amazing and you won't experience certain conditions such as dry eye, hence, if you're planning on working for several hours every day, you won't need to worry about hurting your eyes.
2. Best Premium: "Surface Laptop IV"
Price: From $780 to $1.300
Pros: Extremely Powerful, Comfortable Keyboard, The Screen is Easy on The Eyes
Cons: Lack of Ports
Besides the aforementioned expensive laptop, there is another one that you might want to consider, coming straight from Apple's rival – Microsoft. The Surface Laptop model four features an incredibly comfortable and easy-to-use keyboard and the screen won't cause any issues with your eyes. Additionally, it is well designed and the build is quite beautiful, thus, if you're looking for something a bit more fancy and powerful, this might be the right model for you.
It's worth mentioning that it's lightweight and it comes with a durable battery, so you can take it with you wherever you choose to work. One downside that you might want to be aware of is that it doesn't have a lot of ports, thus, you won't be able to connect other devices or cables to your laptop all at once. The lack of ports might be an issue for you, especially if you're used to plugging in your speakers, smartphone, and other gadgets to your laptop.
3. Best Budget: "Asus Chromebook Flip"
Price: From $240 to $350
Pros: A Good Keyboard, It Works in Tablet Mode
Cons: Not so Powerful
You might not be able to purchase a premium laptop right away, and if so, don't worry, you can opt for Chromebook Flip. Besides being more affordable than the other models we mentioned, it has a comfortable keyboard, long battery life, and it can also be used in tablet mode. Hence, if you need to do some research before writing an article, you could do so easily and quickly by using your laptop as a tablet.
Now, you should know that it isn't as powerful as the other device we'll mention in this list, hence, you might find it difficult to open several websites and programs all at once. So, if you, for example, use a program for checking the grammar of your writing, but it lags because the device isn't as powerful to run it, there are companies that can do this instead of you, one of them being https://www.homeworkhelpglobal.com/ca/.
4. Best For People That Prefer Large Screens: "LG Gram 17"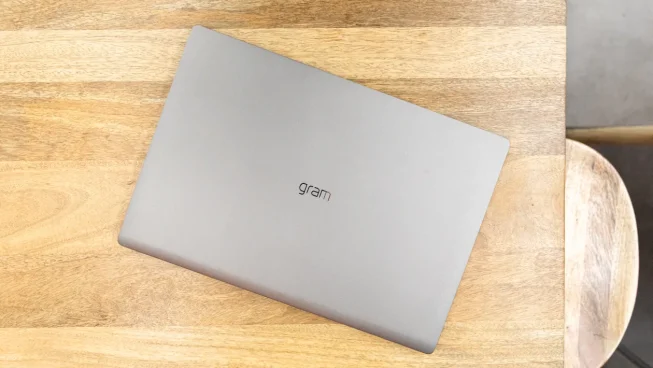 Price: From $1200 to $1400
Pros: Lightweight, An Amazing Battery Life, A Large Screen
Cons: A Somewhat Bulky Design
A decade ago, you couldn't really purchase a laptop that was lightweight and large, instead, if you wanted the device to be light, you had to opt for a model that features a smaller screen. But this particular laptop isn't only lightweight, but it features a huge, 17-inch screen, which, for most content writers, is perfect. Additionally, the large screen and the amazing battery life aren't the only benefits you can gain from purchasing this device.
It also features amazing tech inside, including the newest Intel processors and it'll also be quite comfortable for you to use the keyboard for a long period of time. Keep in mind, it's one of the most expensive models on our list, however, if you're looking for something that is larger than other models, while at the same time, completely easy to carry around, this is, perhaps, the best device that you can opt for.
5. Best Laptop/Tablet Mix: "Lenovo Idea Pad Duet"
Price: From $220 to $340
Pros: Easily Portable, Long-Lasting Battery, Light
Cons: Uncomfortable Keyboard
Last on our list and, perhaps, the cheapest option is the Idea pad duet, a laptop that can also serve as a tablet. No matter where you are, you'll be able to carry the device with you without any issues, and it also comes with a detachable keyboard, which makes it even lighter than it already is. Its battery can last for more than 20 hours, hence, even if you're planning on being out of your home for several hours, you won't have to charge it.
As you might see from the cons we've mentioned above, the keyboard is uncomfortable, mostly because it's small. Hence, you might not want to use the device for writing 2000+ word articles, instead, you might want to use it for writing down the ideas you have or you could use it for proofreading and editing the articles you've already finished. Whatever the situation, it's perfect for situations where you get inspired.
Conclusion
Whether you're just starting out as a content writer or if you simply want to treat yourself to some new tech, the laptops we've mentioned above are some of the best ones you could opt for. All of them are lightweight, comfortable to use, and have long-lasting batteries, thus, no matter where you choose to work, the laptop you opt for will be sufficient.
Since you're now well aware of the models you could choose to buy, you might not want to lose any more time. Instead, you should go through our list one more time, determine which laptop is suitable for you, and then start browsing different websites so that you can find the model you're looking for at the most affordable price.