A mouse is of great importance to anyone, especially to gamers. It is used for a simple click but can make our tasks easy for tasks such as selection, route menu, drag and drop, and other unlimited gaming functions.
Preview
Razer DeathAdder Elite
Razer DeathAdder Chroma
Name
Razer DeathAdder Elite Gaming Mouse: 16,000 DPI Optical Sensor - Chroma RGB Lighting - 7...
Razer DeathAdder Chroma - Multi-Color Ergonomic Gaming Mouse - 10,000 DPI Sensor - Comfortable Grip...
Movement Detection Technology
Razer DeathAdder Elite
Preview
Name
Razer DeathAdder Elite Gaming Mouse: 16,000 DPI Optical Sensor - Chroma RGB Lighting - 7...
Movement Detection Technology
Razer DeathAdder Chroma
Preview
Name
Razer DeathAdder Chroma - Multi-Color Ergonomic Gaming Mouse - 10,000 DPI Sensor - Comfortable Grip...
Movement Detection Technology
This time my article is dedicated to my gaming friends. It has been a topic of discussion that which gaming mouse is better, Razer DeathAdder Elite or Chroma. Today I'm going to solve this problem of yours and help you choose the one that is the best option for you.
Razer DeathAdder Elite vs Chroma in 2023
Let me start this article by a little introduction to Razer Inc.
Razer is a global gaming manufacturing company. It claims that it is the world leader in high-performance gaming hardware, software, and systems. This company is dedicated to gamers, providing them all the necessary tools they need for perfect gaming.
The Razer DeathAdder is a series of gaming mice, providing its users the true satisfaction of gaming. Razer DeathAdder has been popular in gamers, known for its reliability, durability, and ergonomics. They have sold up to 10 million units thought-out the world. Many DeathAdder mice have awarded for their best performance.
Check Also: Chiclet Keyboard vs Mechanical Keyboard.
Chroma Vs. Elite has been a matter of dispute since Elite was released. Today in this article I'm going to compare the specifications of both of these mice and let you know everything you need to know about them.
At first, I would like to introduce both mice separately, and then I'll compare the specs.
1: Razer DeathAdder Elite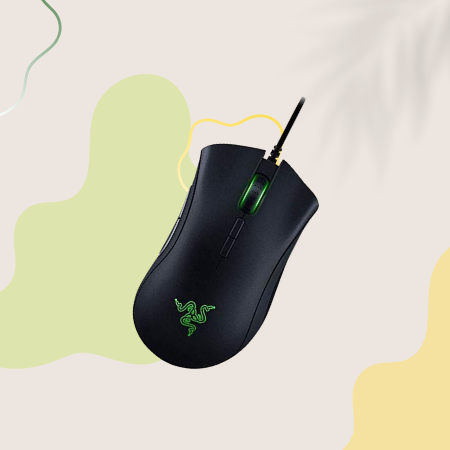 Specifications:
The #1 Best-Selling Gaming Mouse in the US Under $50

High-Precision 16,000 DPI Optical Sensor.

Immersive, Customizable Chroma RGB Lighting.

7 Programmable Buttons: Allows for button remapping and assignment of complex macro functions through Razer Synapse

Ridged, Rubberized Scroll Wheel for Maximum Accuracy.

Durable Mechanical Switches: Supports up to 50 million clicks, backed by a 2 year warranty
Elite equipped with the latest sensor that has true 16,000 DPI and accurate tracking at 450 inches per second IPI. Razer DeathAdder Elite has got the fastest sensor. With the perfect accuracy and speed, the resolution accuracy of 99.4 %, let's you perform your best. Along with all these things, the pinpoint precision and 1000 Herz Ultrapolling are the game-changers here.
2: Razer DeathAdder Chroma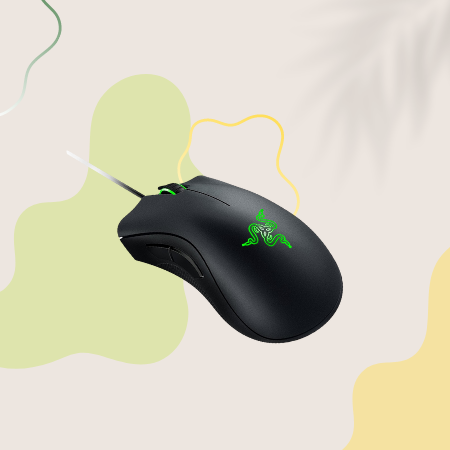 Specifications:
Perfectly designed to fit snugly under your palm, the ergonomic shape of the Razer DeathAdder Chroma gives gamers the most comfortable gaming experience ever, especially during the most testing of battles

The Razer DeathAdder Chroma is equipped with a 10,000dpi optical sensor.

Deathadder Chroma will always respond onscreen with exacting accuracy and the organic fluidity only possible with an optical sensor

The Razer DeathAdder Chromas sensor is also capable of tracking Z-axis to as low as 1mm on most surfaces including glass table tops.

Chroma lighting with 16.8 million customizable color options Whether youre in the mood for electric blue, pastel pink, or signature Razer green, you can now illuminate your Razer DeathAdder Chromas scroll wheel and Razer logo just the way you want
Razer DeathAdder Chroma has proved itself to be globally claimed as the best gaming mouse ever. It is well known because if it's ergonomic design. The fast response of this mouse makes it a whole lot desirable. The stable build quality is the best thing about Razer DeathAdder Chroma. In short, it has got all the qualities that a real gamer needs.
It has got the best elements and real potential to dominate in any game the player wants to play.
Above was a short description of both of the mice. Now let's move toward the comparison.
Razer DeathAdder Elite Vs Chroma – Specs Overview 
Let us compare the features one by one, and you decide which one is best for you.
Release Year 
Elite was released in 2017, while Chroma was released is 2014. The release year speaks out loud for the mouse with the latest specs. Elite was published most recently, that's why it has got the most recent specifications that help it to be popular in gamers.
Design and Shape 
The design and shape of both the mice are almost the same. The cable is the same; the lighting is the same. Elite and Chroma, both are manufactured by the same material. Both have got rubber panels on each side for a more powerful grip.
Talking about the newest mouse, Elite, it has the scroll wheel of a different texture, while the one that is in Chroma made of line texture. Chroma has 3 Teflon pads, and Elite has the same numberof Teflon pads.
The only difference is in the location of these pads. Chroma featured with 2 pads at the front and 1 at the back. While Elite has 1 at the front, 1 around the sensor and 1 at the end. Because of the dispersion of the pads, Elite moves smoother.
Sensor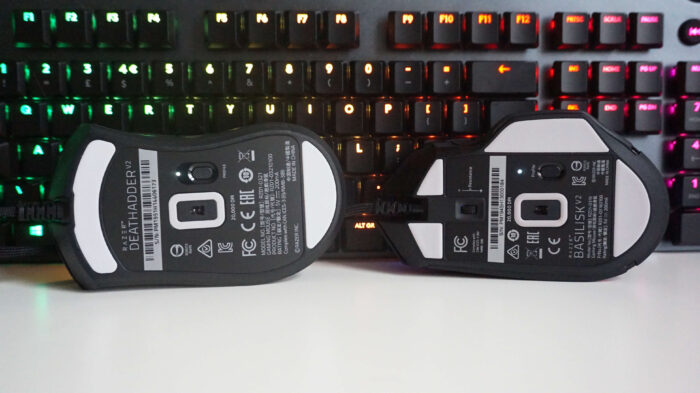 Elite has a 16,000 DPI optical sensor, while Chroma has a 10,000 DPI sensor. One thing needs to be clear, the more the DPI, the better the sensitivity. So obviously Elite was released most recently. Therefore it has got a better sensitivity.
The sensor plays a vital role in the mouse, and that's the reason Elite is up to the mark. Elite is also more updated than Chroma. And that's why, when it comes to sensitivity, gamers tend to choose Elite over Chroma.
Dimensions 
The dimensions of Elite are:
Length: 2.9 inches
Width: 1.69 inches
Height: 5 inches
Weight: 4.6 Ounces
The dimensions of Chroma are:
Length: 5.04 inches
Width: 2.76 inches
Height: 1.73 inches
Weight: 3.68 Ounces
If we compare the weight, Elite is a bit heavier for a mouse, while Chroma is lightweight. 
Buttons 
The buttons Elite have responsive. Also, they have a higher life span than Chroma. People often complain about the durability of the buttons of Chroma. The buttons of Chroma are expected to wobble a little on use.
Elite has also introduced new buttons, which are near the scroll wheel. These buttons are used to change the DPI. The total number of pins is 7, and you can program them independently according to your ease.
RGB Lighting 
The RGB lighting of both of these mice is almost the same. The same settings are available to you in RGB. These are a spectrum, breathing, static, and reactive.
Lift-off Distance 
The lift-off distance is also the same for Elite and Chroma. It is for 1 DVD so you will face no issue in swiping or mice spinning. Both provide the best glide, just perfect.
Mac OS support? 
Both Elite and Chroma, support Mac OS x 10.9 to 10.13. But only for Synapse 2 legacy version.
Technical specs 
Elite and Chroma both come with the following items:
User Guide
User Manual
Warranty
This was all about their comparison; now, for a better understanding of Elite Vs. Chroma, I would love to give you detailed specs of both of them. So that you don't have to move to other websites for more information.
Detailed Specs Of Razer DeathAdder Elite 
Elite provides unbeatable accuracy. The 16.8 million color combinations and the included preset profiles make it fresh. Moreover, it supports 50 million clicks. The scroll wheel made of rigid rubber that allows controlled scrolling. It is right-handed with Chroma RGB custom lighting.
It also answers another question, which is Does Elite have Chroma? The answer is yes, install a driver on your PC. It's tough to beat with the stability it provides.
Everything in this mouse controlled by Razer Synapse software.
Pros of Razer DeathAdder Elite 
Very comfortable to use
The buttons will fit your fingers well
Very responsive
Two buttons are near the thumb
The grip on scroll makes it easier to use
Nice matte finish
Incredible texture
Chord is braided
Detailed Specs of Razer DeathAdder Chroma 
Chroma is capable of speeds of 200 inches per second and 50g acceleration. The way Chroma responds is excellent. You always get the right accuracy. It is capable of tracking the Z-axis. The mechanical mouse switches are the best thing. The textured rubber side grips are so perfect that you'll love playing games with this extraordinary mouse. The build quality is excellent.
With this mouse, you can create macros, assign essential blinds, change the colors of the scroll wheel and logo independently.
Pros of Razer DeathAdder Chroma 
Great grip
Accurate sensor
You can set the sensitivity
Allows nice solid click
Long cord
Perfect gaming mouse
Classy looks
Great build quality
Should I buy Chroma or Elite?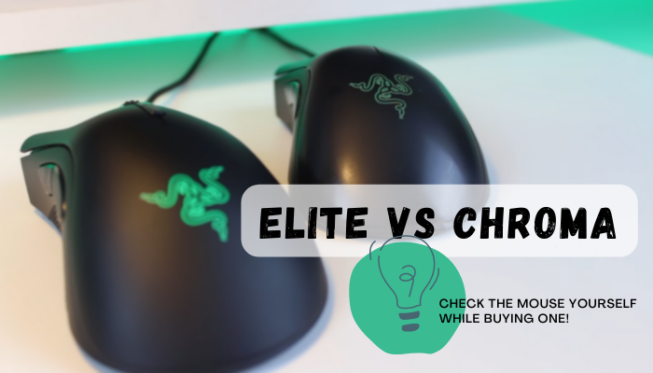 Hopefully, now you know everything about Chroma and Elite. Both of these mice are of exceptional build quality and perform tremendously. Both mice have got almost the same price. But as Elite was released most recently. Therefore it has got the best of updates the gamers need. It has got an even better grip.
That is why people prefer Elite. But it's totally up to you. Get the one you feel is the most compatible and comfortable. Don't forget to check the mouse yourself while buying one. Hold it in your hand and see if you like the grip.
Some Last words! 
That was all from my side. I'll be updating the article if I find any other thing useful for you to know. Do tell mine about your opinion. And if you face any problem, do tell me in the comment box below, I'll be lucky to solve your problem.
Check out some other Razer DeathAdder models available on the market: