I connect my laptop to my TV a lot, sometimes for watching a movie or other work.
I prefer the HDMI option because it is easy, and compatible with my laptop. There are other ways as well which I am going to discuss.
You can choose the option that works best for you.
HDMI cable as an option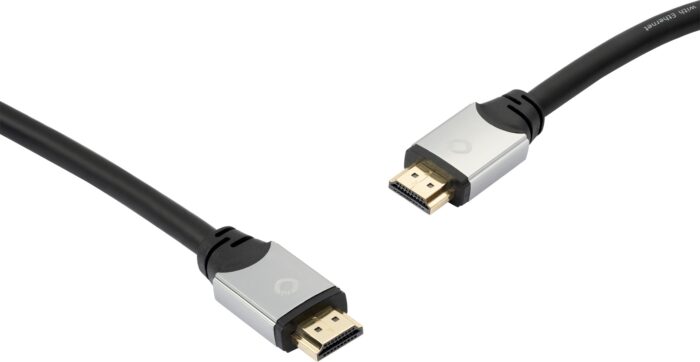 This way is the simplest and easiest way to connect the laptop to the TV. It is most convenient usually we have an HDMI cable, but if you don't have it, that means you have to buy it. It is not expensive though there are few which are a bit pricey, it all works the same.
Buy one, normal range one as there are prone to damage. So now that you have the cable, you are all set. Plug one end in the laptop and plug the other end in the TV. Now switch the TV to HDMI mode some TVs' may have more than one HDMI connections.
Choose the one that you have plugged the wire in. You can use the TV as a mirror screen, or you can make the tv as your secondary monitor. Now many laptops do not come with the old HDMI port, but due to thinner designs, its HDMI port is much slim and small known as Mini HDMI.
The laptops with mini HDMI ports can have cables if you do not find one you can always get a connector to provide access. There are Micro Mini HDMI also available. All the HDMI works fine it is a matter of the size and laptop design, though the performance of all the HDMI is the same.
Google Chromecast as an option: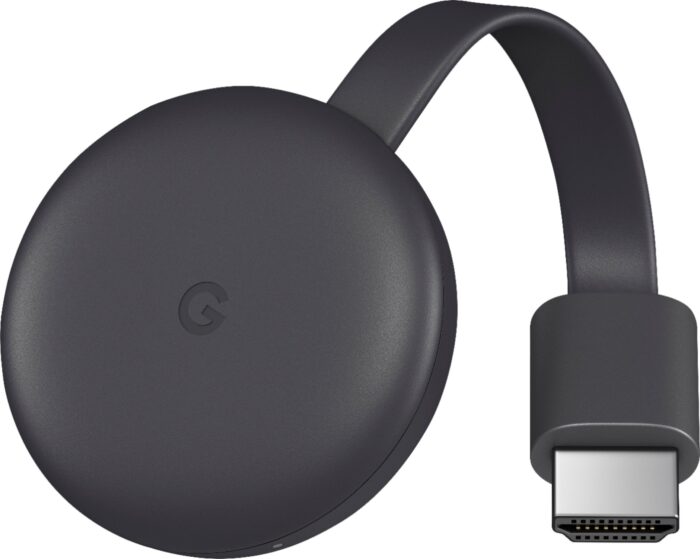 Google Chromecast is also a great option to use for replicating the screen. It is inexpensive, and it is hassle-free. Once you connect it to your TV, you can access it anytime from your laptop, and other devices.
Chromecast will not wire bound the laptop to the TV. It can easily be used from anywhere you are sitting in the range. You have to download the app to use it. Download the application on your laptop you will get the option to cast the screen to the TV.
You can enjoy the luxury of the big screen while you can work from a comfortable seat and comfortable distance.  Chromecast change the game of mirroring the screen from the HDMI, as it is more feasible. It is coming out of more advanced versions. It is getting better with every new version.
You will not regret purchasing it though it is expensive than HDMI cable, it is worth it.
VGA Port as Option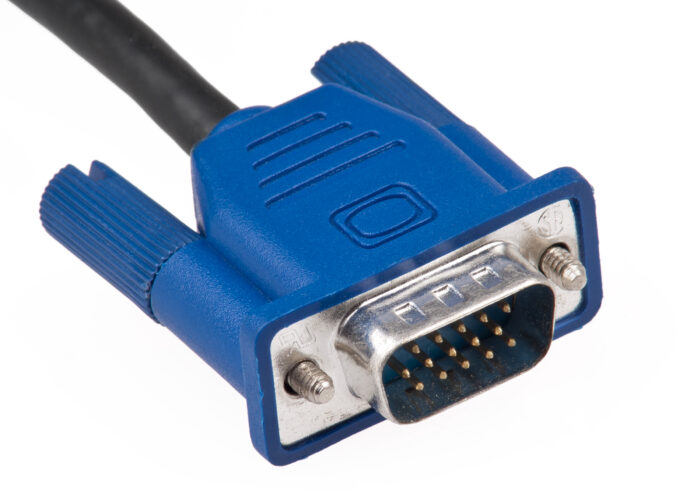 You have VGA as an option to connect the laptop to the TV. It is an old approach. The VGA is a video lead with this you will also need an audio lead that you need to connect from the headphone out socket of your laptop to your audio in port of your TV or external speakers.
Your laptop can configure the VGA by itself, but you can do it by yourself as well so go to Control Panel where you have to choose the Display from there you have to go to Adjust Resolutions and also make sure that you select the TV.
VGA was famously used for gaming consoles and in the desktop systems. It still works fine its just old style cable, and many laptops may not have its compatible port.
It is always best to have as many options in hand. At times it can work for you though it is best to always go for the option that is compatible with your laptop and your TV.
Wireless HDMI Extender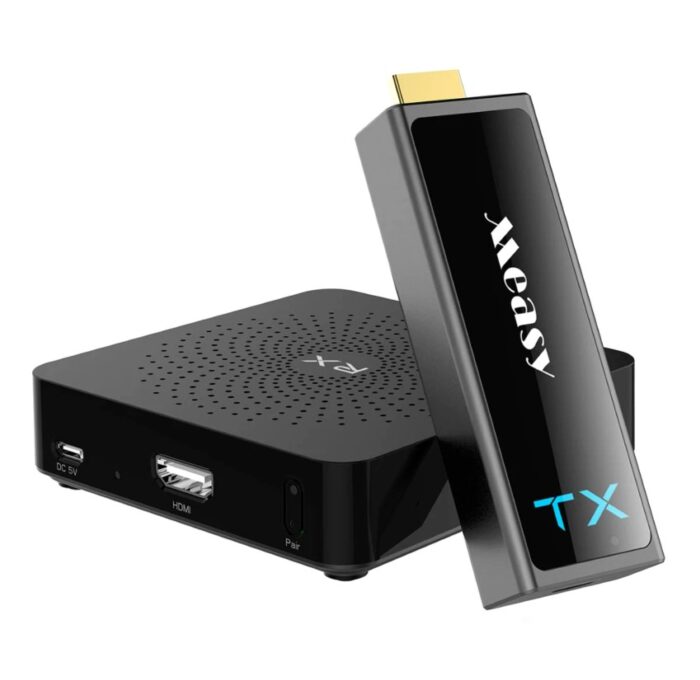 This is the best wireless option especially when you do not have to get in the hassle of wires. The extender gives liberty of mobility to you. Wireless HDMI extenders send HDMI data wirelessly between a transmitter and receiver.
You have to connect the laptop and the tv with small devices which will connect the laptop with a TV wirelessly. It is a point-to-point connection so it will not be affected by the traffic on other wireless networks.
It works fine when you are watching the video, but playing games may not be as enjoyable. It is on the pricy side, but with this, you do not have to be bound with wires.
Miracast as an option

It is another option that you can consider. It allows the laptop to cast the screen wirelessly to the TV.
Miracast is supported by almost all Android and laptops. If you have hardware that supports Miracast, you must give it a try.
If it does not work, then probably there is a problem of compatibility which is one of the main issues that many users faced. If you faced the not connectivity issue, then go for another option.
It is the same as forecast, but it is not as versatile as Chromecast so having an extra option is always great.
AirPlay Mirroring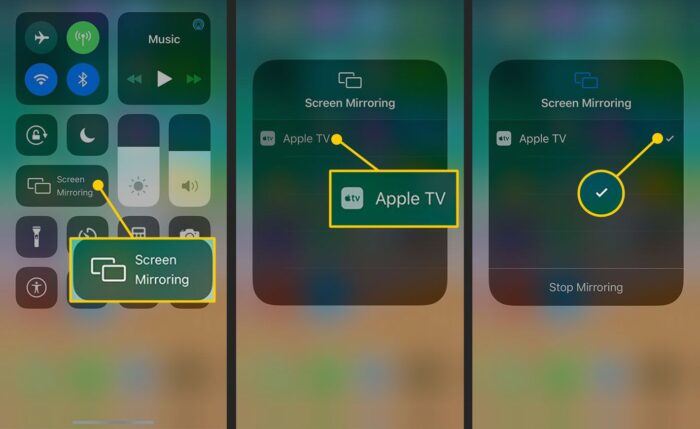 It needs that you have an Apple TV box connected to your TV. It will wirelessly mirror the Apple laptop to the TV. Its wireless display options are not like others, using AirPlay Mirroring requires that you go all-in on Apple's device ecosystem.
However, if you do use Apple devices and have an Apple TV, AirPlay Mirroring works quite well.  Apple laptops or other Apple devices work best with its brand supporting gadgets.
Whether you are watching a movie or designing or of that matter anything on your laptop it is always great to have a bigger screen to enjoy the visuals. It is great that we have so many options.
To have many options gives liberty to all of us to choose the device or the way to mirror the screen that works best for us.
Conclusion
I generally prefer HDMI as it gives the best picture and audio quality. One thing that annoys me is the feeling of being wire bound to the TV whereas the Chromecast or Miracast and other wireless options are great as well although it can be a little expensive and may need a little more effort HDMI cable connection.
However, if you regularly watch movies on TV from the laptop, then it is okay to invest in a quality product.