Get an insight into HX Series GPUs by NVIDIA along with the tips to get a perfect one for the outputs you desire.
Are you interested in getting a Graphics Processing Unit from the HX series by the famous NVIDIA? If you are a game enthusiast who desires to keep up with the gaming industry or someone interested in efficient mining, you must have been looking for an ideal product that serves the purpose. To narrow down this process and facilitate you in decision-making, I have reviewed three amazing items that this name has released: CMP 30HX, 50 HX, and 90HX.
Moreover, I have compared their characteristics with other cards so you can get a major idea of where each version stands for you. Help yourself by getting information about some crucial aspects to consider before purchasing any card.
Availability of NVIDIA CMP HX GPUs
It is hard to find NVIDIA CMP HX GPUs in local as well as online stores, where they are not available due to their great demand. Therefore, it will be challenging to get the current versions of graphic cards.
However, fortunately, some merchants are still available that sell these products. You can get them online from stores such as the official NVIDIA website, MSI Store, Alibaba, and itdirect.
Top Picks NVIDIA CMP HX Series GPUs
1. NVIDIA CMP 30HX GPU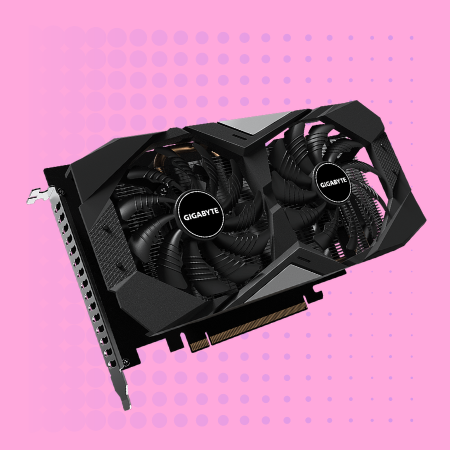 CMP 30HX is a kind of an upgrade of GeForce GTX 1660 since they have similar clock speeds. It functions exceptionally well and has a performance of 29.43 mega hashes per second at 80 watts. Moreover, its standard clock speed and boost clock speed are 1530 and 1785, respectively.
It is integrated with a bus having a width of the 120-bit interface to keep a large amount of data. The card memory is 6 Gigabytes. For dealing with the heat that a computer or other devices produce, the manufacturers have inserted an effective WINDFORCE 2X system. It includes two spinning fans. These blade parts have a length of 90mm and come in black color. The dual slots and fans are present in some other items, too, such as Palit CMP 30HX.
For displaying the results, there is no component in the card, which might be inconvenient. You will require an 8-pin connector to power it. In terms of mining, the hashing rate of Ethereum is 26 MH/s, which has room for improvement. It has an efficiency of 0.21 MH/s/W, which I will consider moderate when compared with most of the cards.
Availability and Price of CMP 30HX GPU
You can look for this item on Alibaba, eBay TechRadar, and indirect. Best Source International Co. is also an authorized dealer and distributor of this item. For purchase, you will first have to get a permit from the related legal authority.
Pros
Highly-efficient cooling system
Sturdy body
Great performance
Cons
Less hash rate for its price
Comparison with RTX 3060 and GeForce GTX 1060
Now let us compare it with another GPU, that is, RTX 3060. It can give the performance closer to the 30HX GPU. Also, it can reach the ratio of 50 MH/s when the limiter is off. One can note that this quantity is significantly increased in the case of RTX 3060. Also, it is available at a lower cost.
When it comes to the efficiency and benefits it provides to the miners and gamers, NVIDIA HX Series shows great outputs. For instance, CMP 30HX mining GPU gives an outstanding performance, that is, 29.43 mega hashes per second at 80 watts. On the other hand, GeForce GTX 1060 shows the maximum hashing of 20.03 MH/s at 75W. Therefore, the card by NVIDIA is a better and cost-effective option in terms of hashing rates.
2. NVIDIA CMP 50HX GPU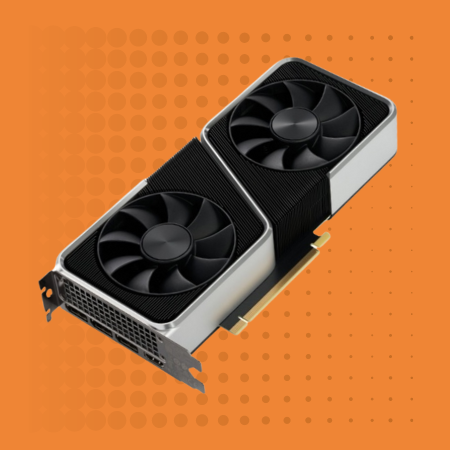 Want more storage and excellent functionality? You might want to get this item to enhance your mining experience. The boost clock speed of the 50HX GPU is 1545 MHz, while the memory speed is 14 Gbps (Gigabytes per second). The power supply you will need is 850 W, while the hash rate is more than 45 MH/s. The card has an outstanding storage capacity of 10 GB with a bus width of 320 bits. You can use it with desktop and Workstation.
Two ball bearings in the design are highly durable and keep the fan working for extended periods of time even after frequent use. In addition, they do not produce noise and continue to spin quietly. They do a fabulous job in eliminating the heat so that the graphic card does not heat up intensely.
Furthermore, the backplate is made from strong material to enhance the strength and toughness of your card, which prevents deformation. For maximum power and more reliability, NVIDIA has used a custom design for PCB. The developers have got inspiration from MSI AERO design for devising the cooling system of the product. It moves the air from inside the casing and transfers it to the IO (Input/Output) template. From there, all the air gets removed from the entire system.
Availability and Cost
Interested individuals can get this product from popular online stores, including eBay and Alibaba. You can also contact for customization of certain things such as logo, packaging, and graphics.
Pros
Profitable card
High hashing rate
A strong body prevents damage
Offers undisturbed mining
Comparison with GeForce RTX 2080 Ti
The CMP 50HX includes the TU102-100 GPU, while RTX 2080 Ti features a TU102 silicon GPU. There is a high possibility some features are absent in this model, due to which it will face intense competition with GeForce RTX 2080 Ti. One of the missing features is the display connector, as in other GPUs from the same series.
3. NVIDIA CMP 90HX GPU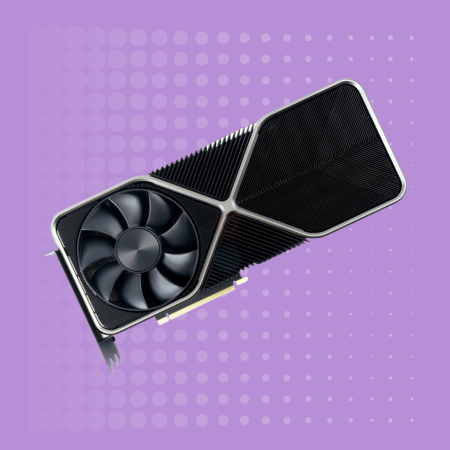 With a great 320-bit memory interface, NVIDIA CMP 90HX GPU comes with a capacity of 10 GB, while the memory type is GDDR6. It is compatible with the bus standard PCI Express 3.0×16. Moreover, its Ethereum hash rate is 86 MH/s, which you will achieve at the power of 320 W. For making it functional, you will need two 8-pin power connectors.
Among all the four cards in this series, this item is the only one for which the basis is the 8nm processor of Samsung. Its construction involves the Ampere architecture, hence termed as Ampere GPU. This design is an upgrade and successor to Turing and Volta designs. How is it better? This architecture is almost two times faster in workloads than the previous versions.
The board for the graphic card is PG 132, which the developers also use for RTX 1080. A significant limitation is that it does not include the display connectors, which is one of the important features of mining cards. It uses HDMI cables for output, which restricts the consumers from connecting more than one monitor with the personal computer.
Pros
Large memory
Better hashing
Fast and smooth operation
Latest architecture
Cons
Limits the simultaneous signal transfer
Availability and Price
Those who are considering purchasing a CMP 90HX item can get it from Alibaba and Chengdu Ether Extra-Terrestrial Technology, an authorized dealer of graphic cards. It also gives the option to tailor some features that customers desire.
Comparison with GeForce GTX 660, Radeon VII, and RTX 3060
When one compares and contrasts NVIDIA 90HX and GeForce GTX 660, both have some limitations and advantages. The boost clock speed of the latter is less than the other product in consideration. It is 1033 MHz, while that of the 90HX is 1710 MHz. Similarly, the RAM associated with 90HX is 10 Gigabytes, while that of the GTX 660 is 2 GB.
However, the thermal design power or design point of the GTX 660 is significantly less than the other item. It means that the device does not require much energy to cool down itself when the heat is generated. Overall, the 90HX by NVIDIA offers more than the GeForce product.
While checking the specifications of 90HX and Radeon VII, I have noticed that the latter product gives a closer rate with a lesser voltage supply. With 200 W, its manufacturers claim that a person can observe a rate of 85 MH/s ( close to 86 MH/s). Moreover, it is preferable for both cryptocurrency transactions as well as gaming. On the other hand, CMP 90HX is more suitable for mining than other purposes.
Now let us compare it with the item from the same brand, NVIDIA RTX 3060. Like the 90HX GPU, it also incorporates the Ampere architecture. However, it includes both the DisplayPort and HDMI cable, which amplifies the mining and gaming experiences. 9OHX only consists of the option for the HDMI cable.
Guidelines for Purchasing a Graphics Card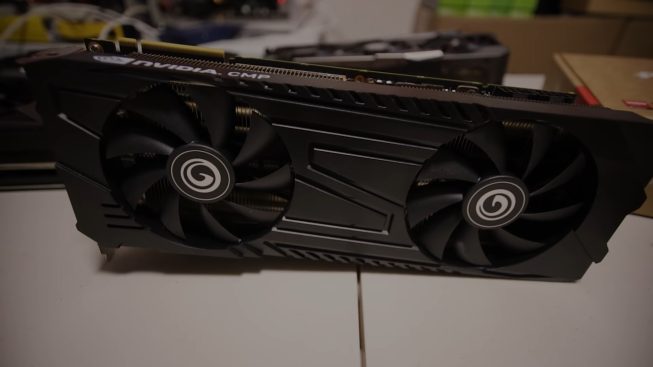 Whether you are about to buy a gaming rig or need a card for effective mining, there are multiple aspects that you should consider to get an ideal product for you. You know that there is a saturation of GPUs in a market that offers great performance.
Therefore, it becomes a challenge to get an appropriate one that lasts long enough. However, if an individual knows certain points and goals, it reduces the difficulty level. Some of the crucial aspects are as follows:
1. Value
Both NVIDIA and AMD are popular for supplying a variety of graphic cards to their target customers. Then, which one to choose? Well, the current models of AMD do not show outstanding results as the previous ones. For instance, the 6900-XT, which comes in 1000 dollars, exhibits similar features as the RTX 3080 by NVIDIA. The latter is less expensive.
If your main focus is on performance, it is more suitable to get an NVIDIA GPU than to select from the AMD products. On the other hand, if you are not looking for pricey options and want a good performance rather than going for excellent functionality, an AMD card is a better option.
2. Compatibility
How will you feel if you get a costly graphic card only to find out that it cannot fit into the space built for it? Therefore, it is necessary to take measurements and have prior knowledge about the case. Next, you should have know-how regarding the power supply. Your device has a specific rating for watts as well as includes pin connectors. The number of this item, as well as the type (six or eight-pin connectors), varies from one computer to another.
After you note down this information, match it with that of the graphic card which attracts your attention. If your device can handle the power and has the right amount of connectors, you are ready to purchase that item. In the other case, select the card that synchronizes well with the features.
The final step is to check the kind of port. There are three types: DisplayPort, HDMI, and DVI (which the older versions use). Now see if the specifications of that particular item mention the port that your computer can function with. If you ignore this aspect, you will have to spend more money to get the appropriate one.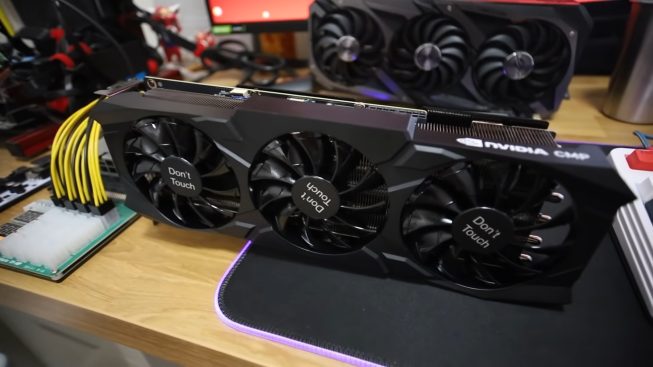 3. System
It is an essential pointer to consider since it mainly governs the king of a graphics card you can get. If you already know what it lacks and its strengths, the final decision will be a lot more convenient for you to take.
The old platforms such as Celeron and Pentium are not suitable for advanced and powerful graphic cards. The cards with fewer specifications are preferable in this case.
4. Display
If you want high-quality graphics with the best resolution of 1080p instead of regular 1440p, you should choose from high-end GPUS.
It is because average-performance cards cannot produce the results you desire in the games designed these days. Go for less costly options if the higher resolution is not your priority.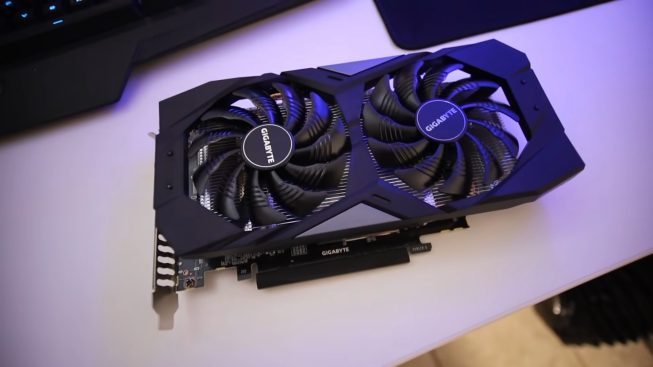 5. Bandwidth and Storage
Though greater memory can lead to better performance, it is not valid for every situation. Only if you are considering setting the higher resolutions and connecting multiple computers, the effect of memory comes into place. In addition, it is not necessary for every high-quality card to have a huge built-in memory.
The more important factor here is the bandwidth of a product. There are three main memories for storing the data before it gets processed. These include GDDR3, GDDR5, and GDDR6. GDDR6 offers the highest memory. It is followed by GDDR5, which provides more bandwidth than GDDR5 at the same clock rate.
Conclusion
The kind of GPU you buy undoubtedly influences the opportunities you can avail yourself in mining as well as the type of games you will play. After going through this article, I hope that it is easier for you to choose from the NVIDIA CMP HX series that suits your needs.
After you mark all the key pointers you have attained information for, you will save yourself from wasting your money and effort. If you are not ready to get a product under this category, you can get another card without stressing over it, right? Here is my top recommendation for you if you are into the HX series:
NVIDIA CMP 50HX GPU: for a medium price, phenomenal performance, and excellent cooling system.
Read also: NVIDIA CUDA Cores explained.